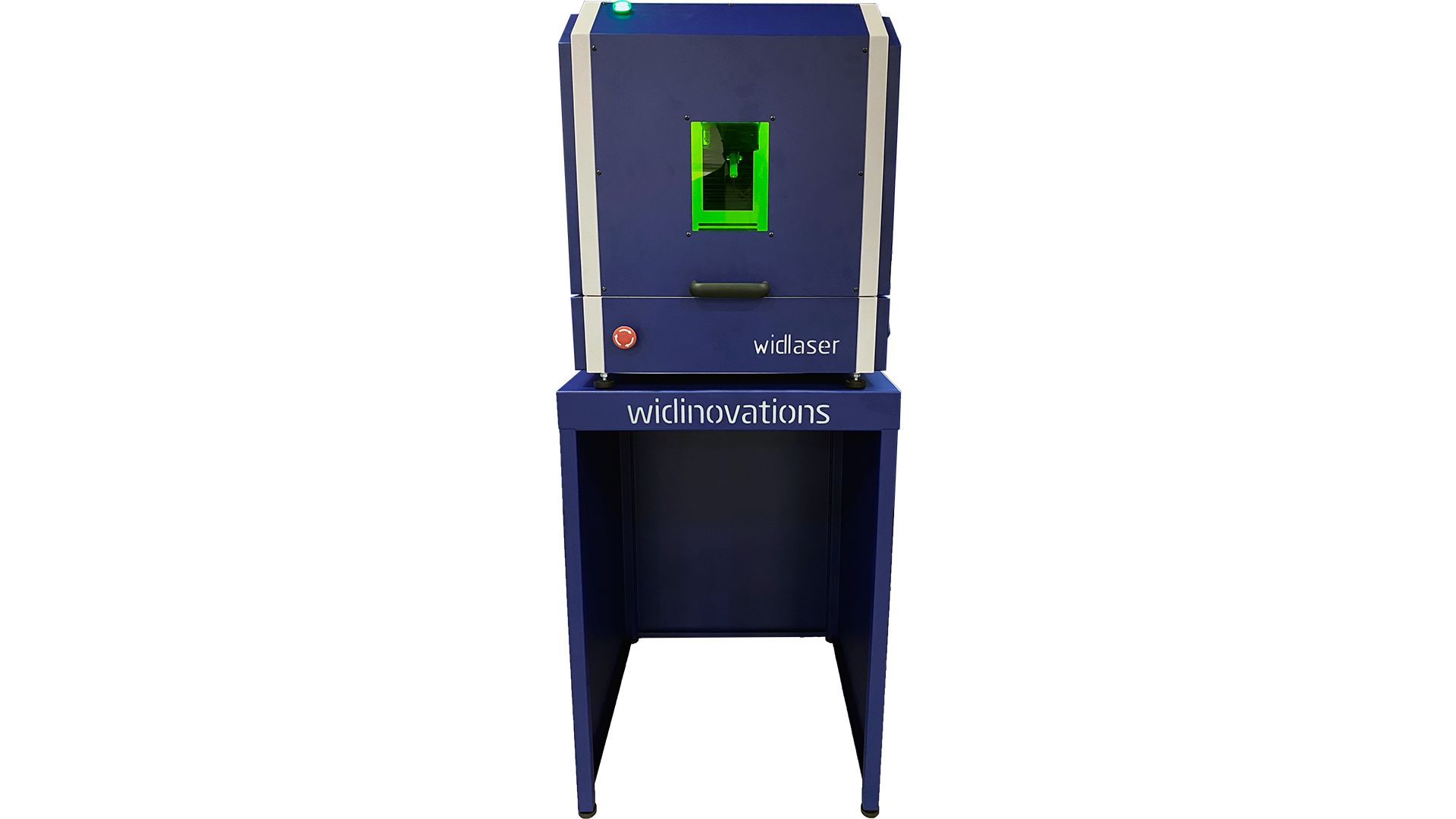 widlaser F150
laser marking
In order to efficiently meet the market demands for laser marking, we developed the widlaser range of robust, reliable and technologically advanced equipment with extremely favourable conditions.
The FLM DESKTOP's compact design allows for greater adaptability, making it a more versatile and accessible laser engraving solution.
Dimensions (W x L x H):
Machine: 615 x 600 x 750 /1570 mm (with cabinet)| Crate: 720 x 720 x 920 mm
Weight (kg):
Machine: Approx. 80 kg | Crate: Approx. 120 kg
Power: AC 230v 50/60Hz
Type of Laser: Pulsed fiber laser
Best lasers in market
We have a full range of lasers available through partnerships with the best brands in the market.
Easy to use software
User-friendly software with powerful tools, suitable for beginners or professionals.
Endless applications
Cut and engrave several materials with one single process. Autofocus to facilitate use.
First-class materials
Thanks to the smart and robust design of the laser machines, we ensure their reliability, precision and robustness.
Type of laser: pulsed fiber laser
Power: 20w
Speed up to 8,000 mm/sec.
Resolution up to 2000 dpi
Motorised focus, with double point
Minimum line size 0.1 mm
Wavelength 1064
Air cooling
Connectivity: USB and network
Windows-based software included
Extraction system: lateral channel extractor
File formats: plt, dxf, ai, bmp, jpeg, png, tiff, gif, etc.
Working area up to 100 x 100 mm; 150 x 150 mm
Adjustable height
30w or 50w Power
Adapter for cylindrical objects
Carousel with several work spaces
Table with lateral displacement
Support cabinet