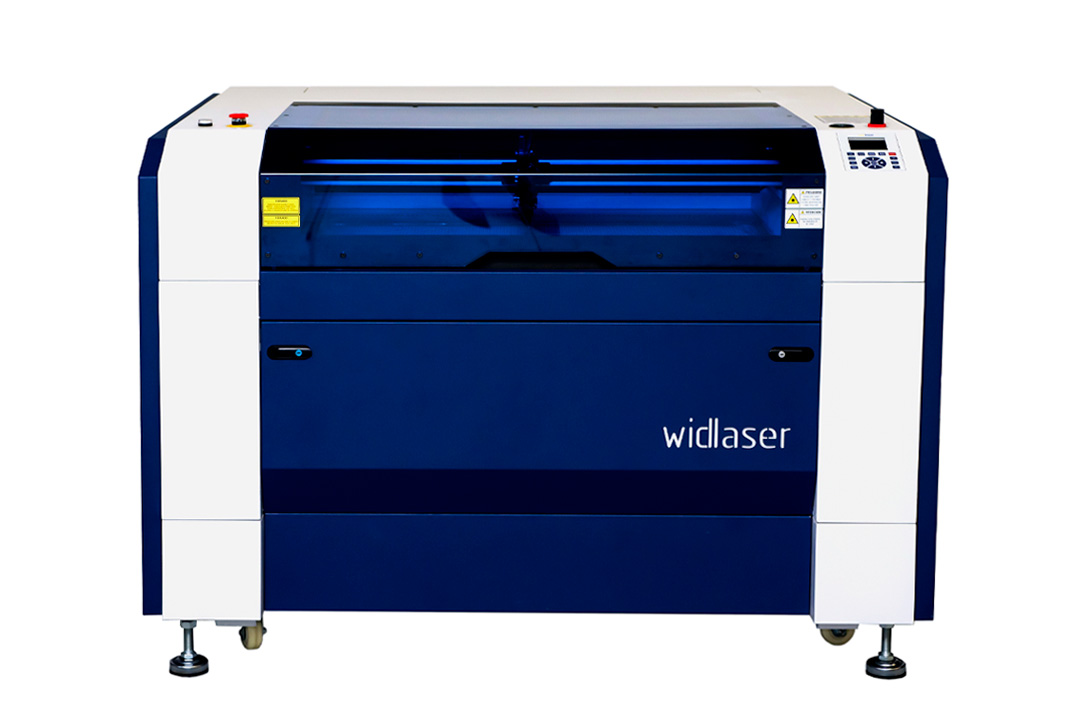 widlaser C700
The widlaser C700 is designed to effectively respond to the needs of the laser engraving and cutting market. We have developed a compact, fast, robust, reliable and technologically advanced equipment. The compact dual-chassis design, allows you, to have all the necessary elements to properly function with the equipment in a single volume.
Its Clean Protect design, with special dust-proof and smoke-proof linear modules allows speeds and accelerations up to 3 times higher than conventional equipment. This way, we ensure that the widlaser C700 is always operational.
Dimensions (W x L x H):
Machine: 1590 x 1320 x 1120 mm | Crate: 1770 x 1500 x 1380 mm
Weight (kg):
Machine: Aprox. 420 kg | Crate: Aprox. 470 kg
Power Supply: AC 230v 50/60Hz
Type of Laser: Tubo laser CO2
The best lasers in the market
We have a full range of lasers available through partnerships with the best brands in the market.
Easy to use software
User-friendly software with powerful tools, suitable for beginners or professionals.
Endless applications
Cut and engrave several materials with one single process. Autofocus to facilitate use.
First-class materials
Thanks to the intelligent and robust design of the laser machines, we guarantee the reliability, precision and robustness.
CO2 laser from 90W to 100W
Minimum font size of 2 x 2 mm
Maximum speed of 1,200 mm/sec.
AI, DST, PLT, BMP, DXF files
User-friendly software
Automatic temperature control
Smoke extraction system
USB and Network Connectivity
Automatic air control
Working area: up to 1000×700 mm
Adjustable height up to 200 mm
Removable blades
Honeycomb table
Drawer for collecting objects/ waste
CO2 lasers from 90W to 120W
CO2 RF lasers from 30W to 60W
Adapters for cylindrical objects
Air purifier
2 and 4 inch lenses
CCD Camera*
* Reduces the working area by 50mm x50mm