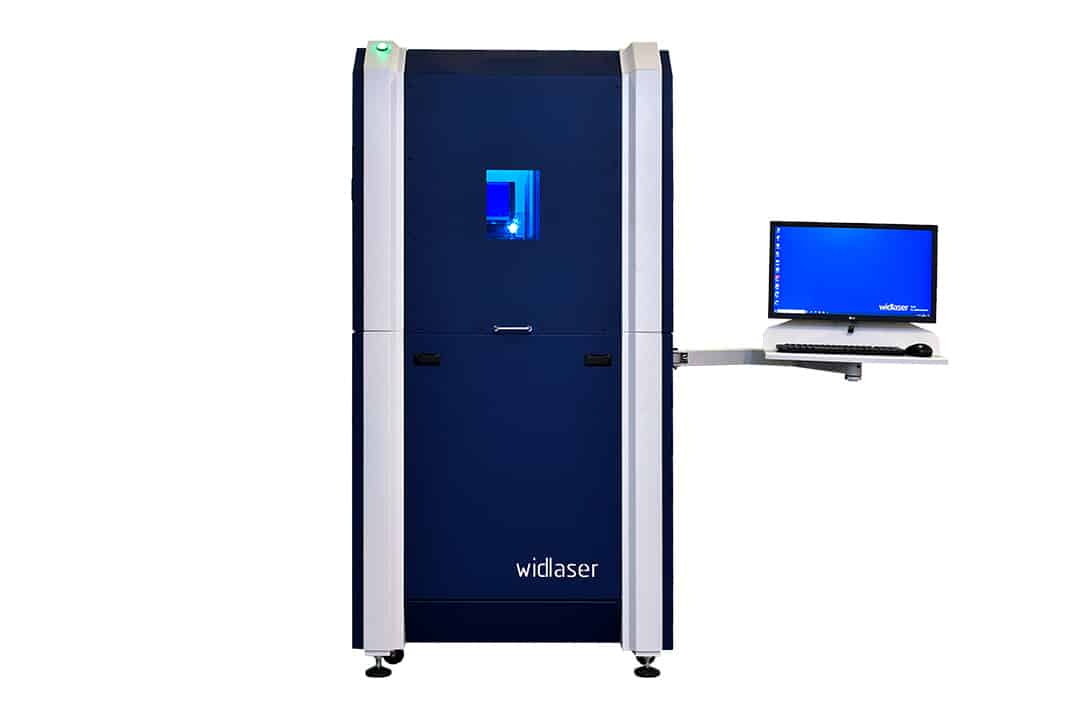 In order to efficiently meet the market demands for laser marking, we developed the Widlaser range of robust, reliable and technologically advanced equipment with extremely favourable conditions.
Dimensions (W x L x H): 1590 x 1050 x 1855 mm | Crate: 1640 x 1100 x 2160 mm
Weight: 400 kg | Crate: 450 kg
Power: AC 240v 50/60Hz
Laser Type: CO2 laser
The most reliable lasers on the market
Widinovations has a complete line of lasers, resulting from partnerships established with the most reputable brands.
User-friendly software
User-friendly software with intuitive, simple, and powerful tools suitable for beginners and professionals.
Endless applications
Cut and engrave several materials with one single process. Autofocus to facilitate use.
High-quality materials
Design and robustness with guaranteed reliability and precision.
Functional working area: 200 x 200 x 1000 mm
Height-adjustable table: up to 1000 mm
Laser CO2 RF 30W, wavelength 10,6nm
Minimum line size: 0,5 mm
Speed up to: 4000 mm/sec.
Resolution: up to 1500 DPI
Computer
Smoke extraction
Motorized manual focus
Connectivity: USB and Network
Software: EzCad 2
File formats: Plt, Dxf, Ai, Bmp, Jpeg, Png, Tiff, Gif, among others
Powers: 30W IRADION
Lenses: 100 x 100 mm; 150 x 150 mm; 300 x 300 mm (quality assurance area: 270 x 270 mm)
Autofocus
Adapter for rotating cylindrical objects
Rotating carousel adapter
Table with lateral displacement