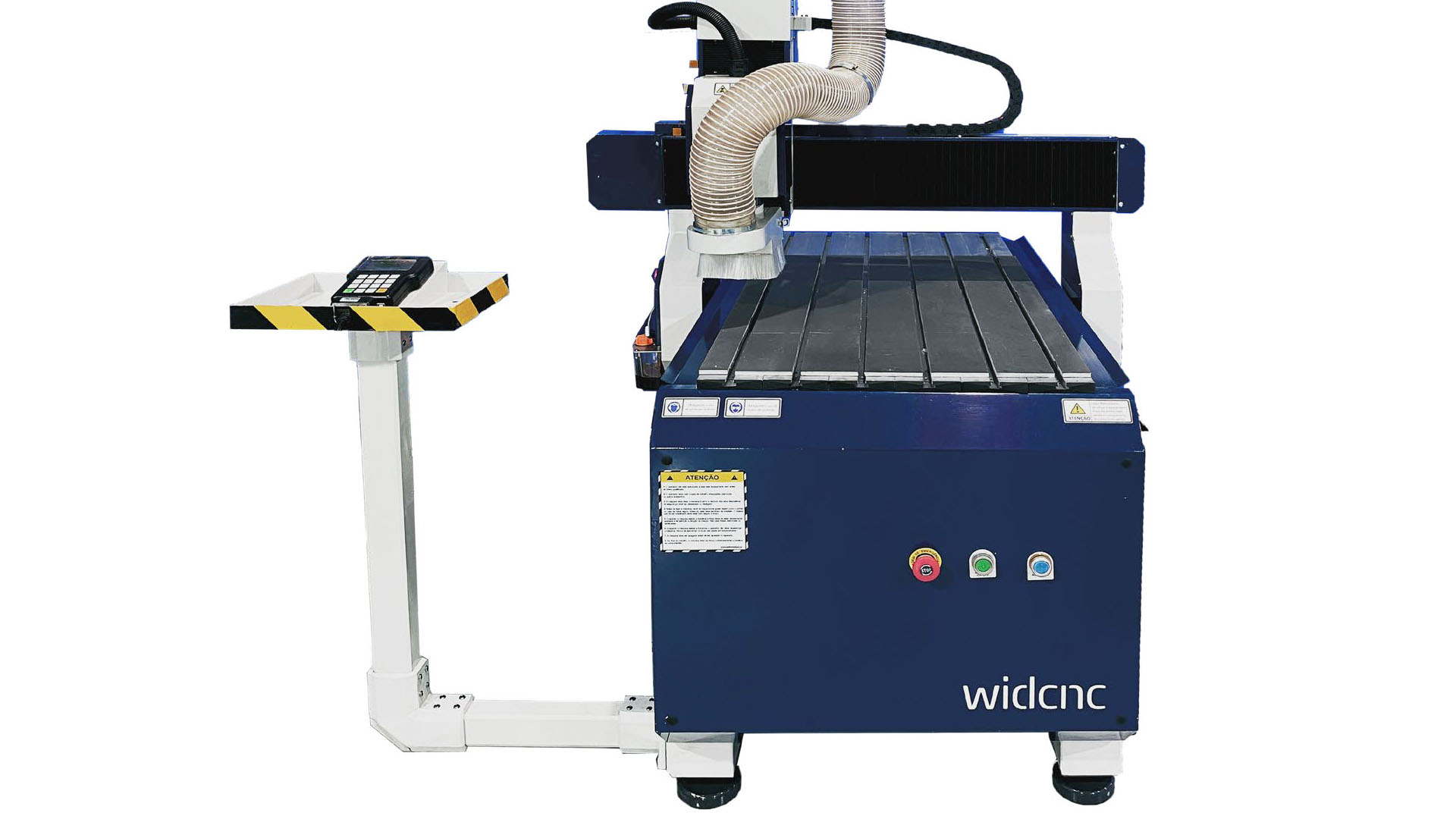 widcnc R60
The widcnc R60 is designed to respond effectively to the needs of an increasingly demanding market. We have developed a precise, robust, reliable and technologically advanced equipment. The robustness and precision of construction, as well as its high precision travel systems, provide unmatched cutting quality.
Small and compact, but equipped with all the tools necesary to perform even the most complex jobs, such as Mist Cooling, tool sensors and automatic lubrication.
Dimensions (W x L x H):
Machine: 1500 x 1450 x 1950 mm | Crate: 1670 x 1300 x 1800 mm
Weight (kg):
Machine: Approx. 400 Kg | Crate: Approx. 500 Kg
Power: AC 230v 50/60Hz
Maximum travel speed: Up to 15 m / min
Endless applications
Process various materials with great precision.
Easy to use software
Intuitive software with powerful tools, suitable for both beginners and professionals.
Best CNCs on the market
We have a complete range of CNCs capable of meeting the most demanding needs in the market.
First class materials
We guarantee reliable, robust and accurate equipment with unmatched working capacity. Professional and fast response technical service.
Tubular chassis with anti-corrosion and stress treatment;

Z axis, in aluminium with anti-corrosion treatment;

Working area: 600 x 900mm;

Z axis height up to 100mm

X/Y axis transit: High precision ball screw and 20mm linear guides;

Z axis transit: High precision ball screw;

1.5kw water cooled spindle;

Industrial chiller;

2.2kw industrial dust collector;

Stepper motors;

Controller: Richauto A11 DSP;

Automatic linear guide lubrication system;

Mist Cooling System;

Automatic tool sensor;

Vetric software;


USB connectivity;