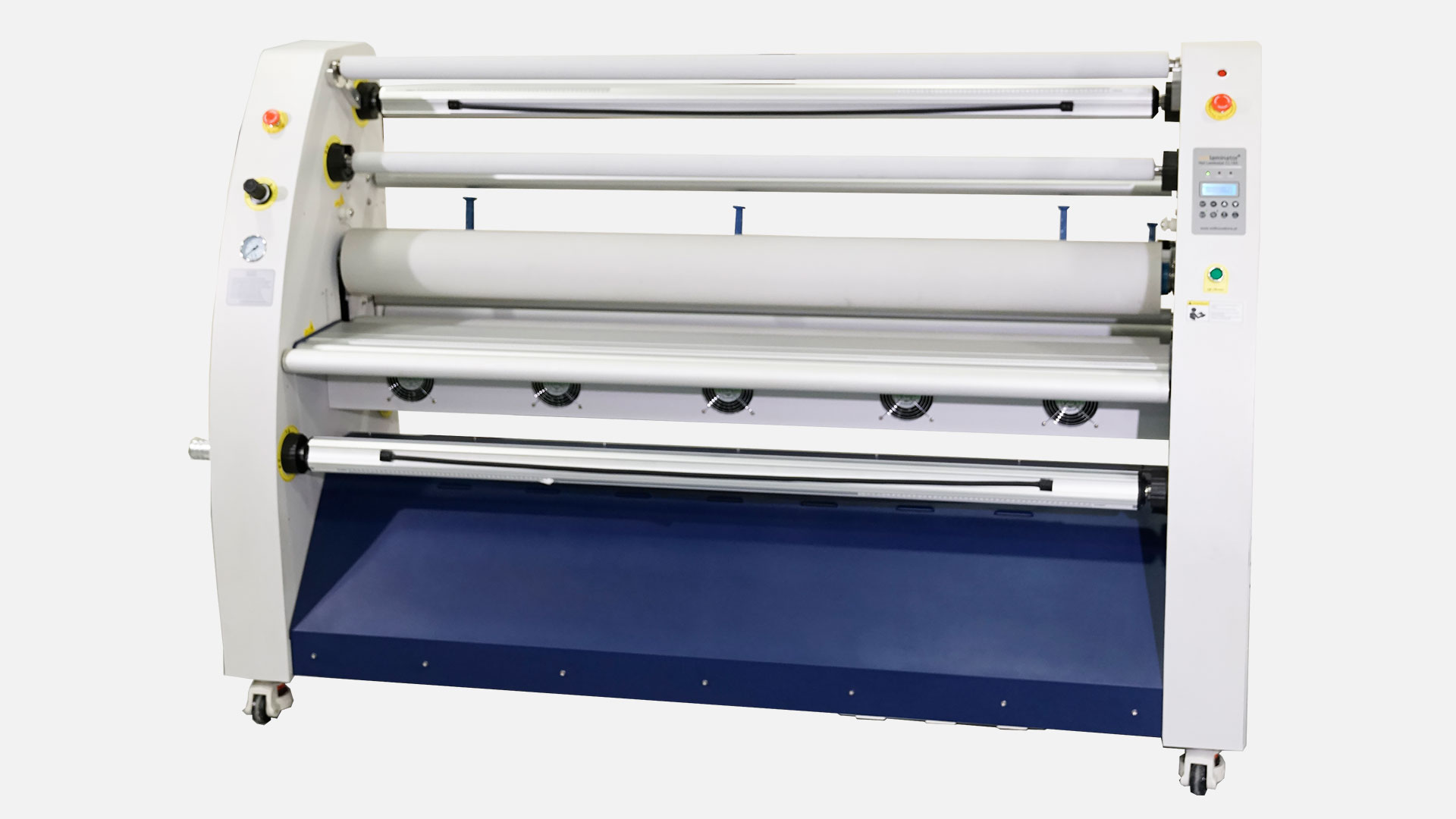 widlaminator L700
laminator
The range of widlaminator equipment was developed to efficiently and economically meet the market demands. We develop a range of robust, reliable and technologically advanced equipment with extremely favourable conditions.
Dimensions: 2060 x 650 x 1330 mm (W x D x H)
Weight: 230kg
Electricity: 2 x 220v 16A
Maximum width: 1700 mm
Best laminators in the market
We have a full range of laminators available through partnerships with the best brands in the market.
First class materials
Thanks to the intelligent and robust design of laser laminating machines, we guarantee reliability, precision and robustness.
Maximum width 1700 mm
Silicon rollers with 150 mm diameter
Maximum thickness 45 mm
30 m/minute speed
Manual and automatic laminating mode
It includes a silent compressor
Heating of both rollers up to 100ºC
Temperature control
Infrared roller heating
Pneumatic elevation rollers
Individual roller tension control
Quick roller fasteners Roller for collecting laminated supports
Rear blades for material cutting
Roller pressure regulation
Language: PT and ES