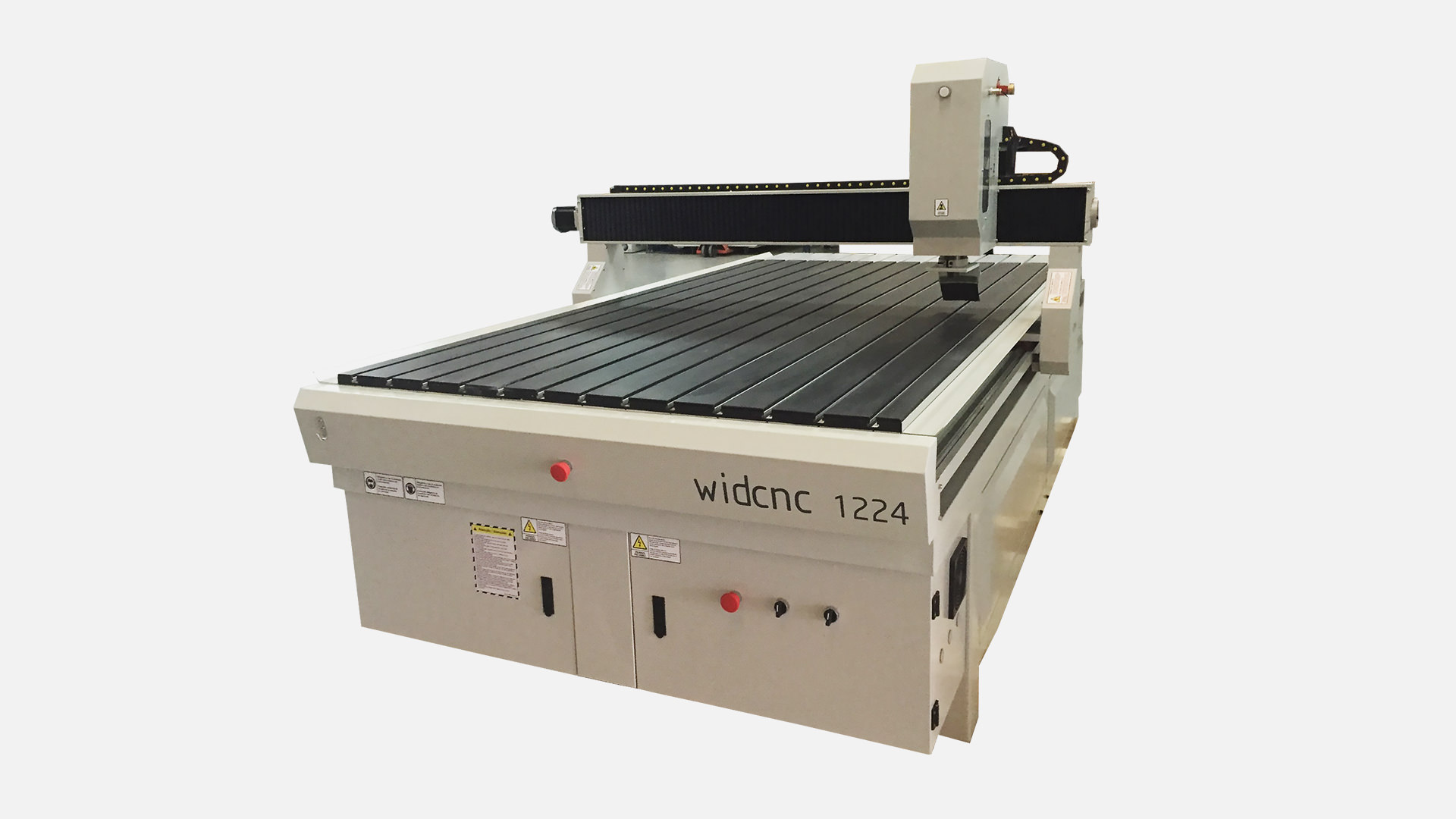 widcnc 1224
milling machine
The range of widcnc equipment was developed to efficiently meet the market demands for milling machines. We develop a range of robust, reliable and technologically advanced equipment with extremely favourable conditions.
Dimensions: 201 cm L x 304 cm C x 150 cm A
Weight: 750 kg
Electricity: 380 V 3-phase AC 50/60 Hz 12A
Maximum moving speed: up to 15 m/m
Best milling cutters in the market
We have a full range of CNC machines capable of responding to market demands.
Easy to use software
User-friendly software with powerful tools, suitable for beginners or professionals.
Endless applications
Cut and engrave several materials.
First class materials
We guarantee reliable, robust and accurate machines.
Aluminium profile table
Work space 120 cm x 240 cm
Z axis height up to 12 cm
X/Y movement: endless screw
Z movement: endless screw
Stepper motors
Air cooled spindle power 2.2 kw
Double bag vacuuming 3.5 kw
Structure with welded beams
ArtCAM software – 1 year licence
Control system: DSP controller
USB/network connectivity
Machine lubrication system
Milling cutter cooling